Running Hounds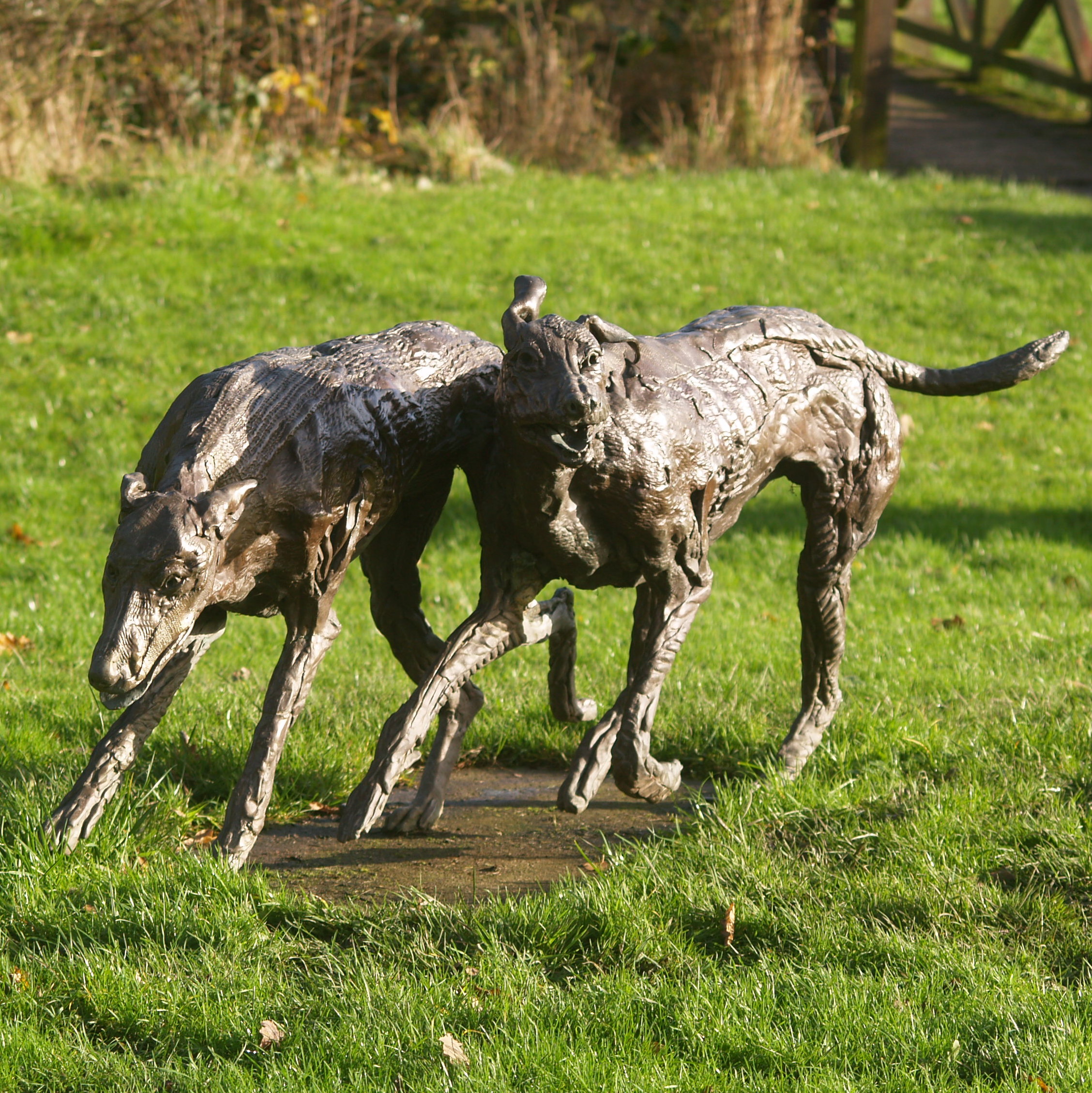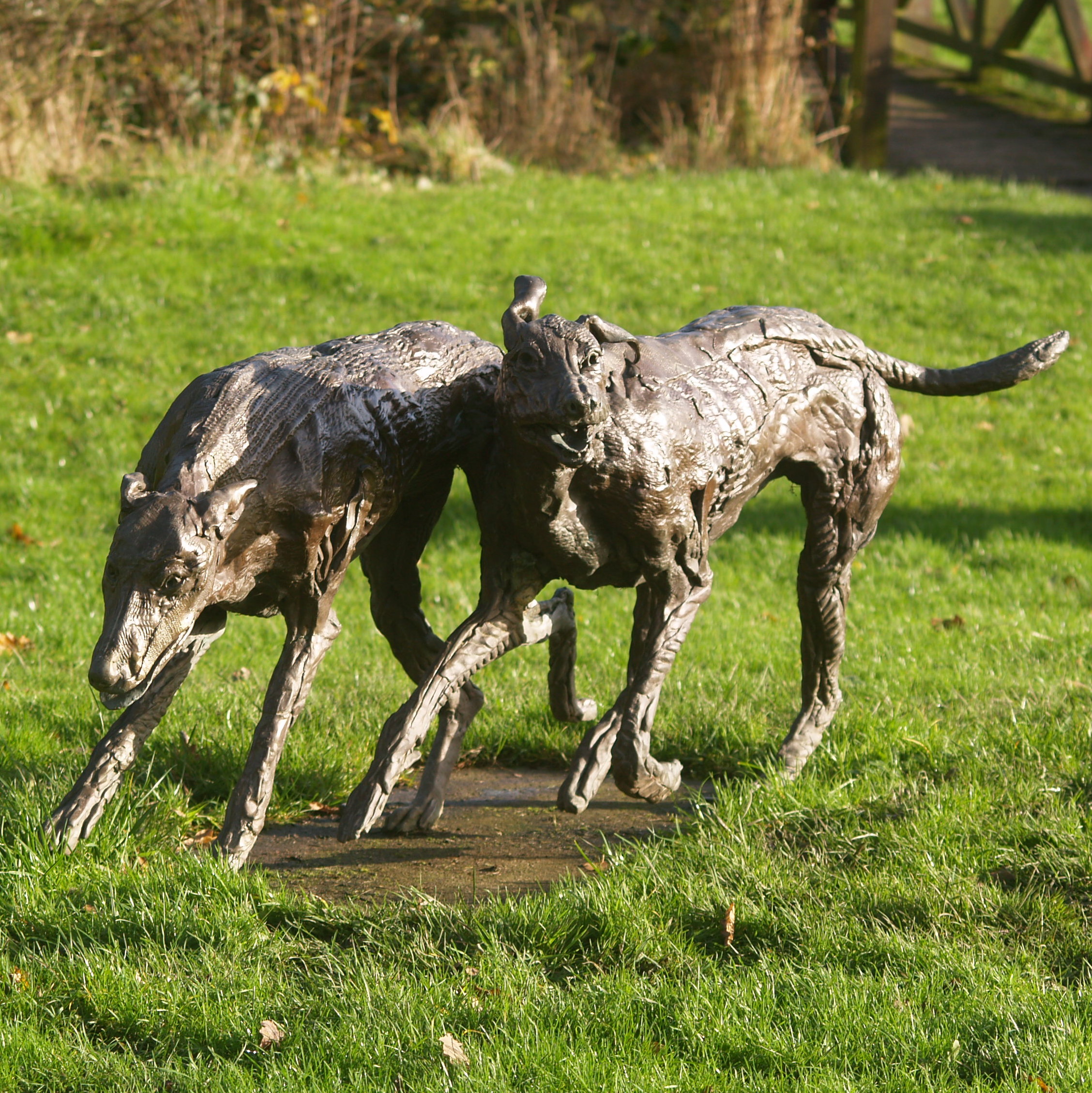 Running Hounds
All prices include VAT and free delivery within mainland UK.
Cold Cast Iron (i. e. resin with ground iron).
A bronze cast in a limited edition of 6 is available to order @ £17,000. (see images 3-6 below)
58 x 178 x 51 cm
Two hounds forming one sculpture. Out of the eight legs only 3 touch the ground. The rest form a dynamic rhythm, a forward pulling force; a celebration of strength and velocity.