Daun Russell
Bronze, edition: 9
45 x 105 x 40 cm
One of a series of sculptures inspired by Chaucer's Nun's Priest's Tale
Running Hounds
Bronze, edition: 6
58 x 178 x 51 cm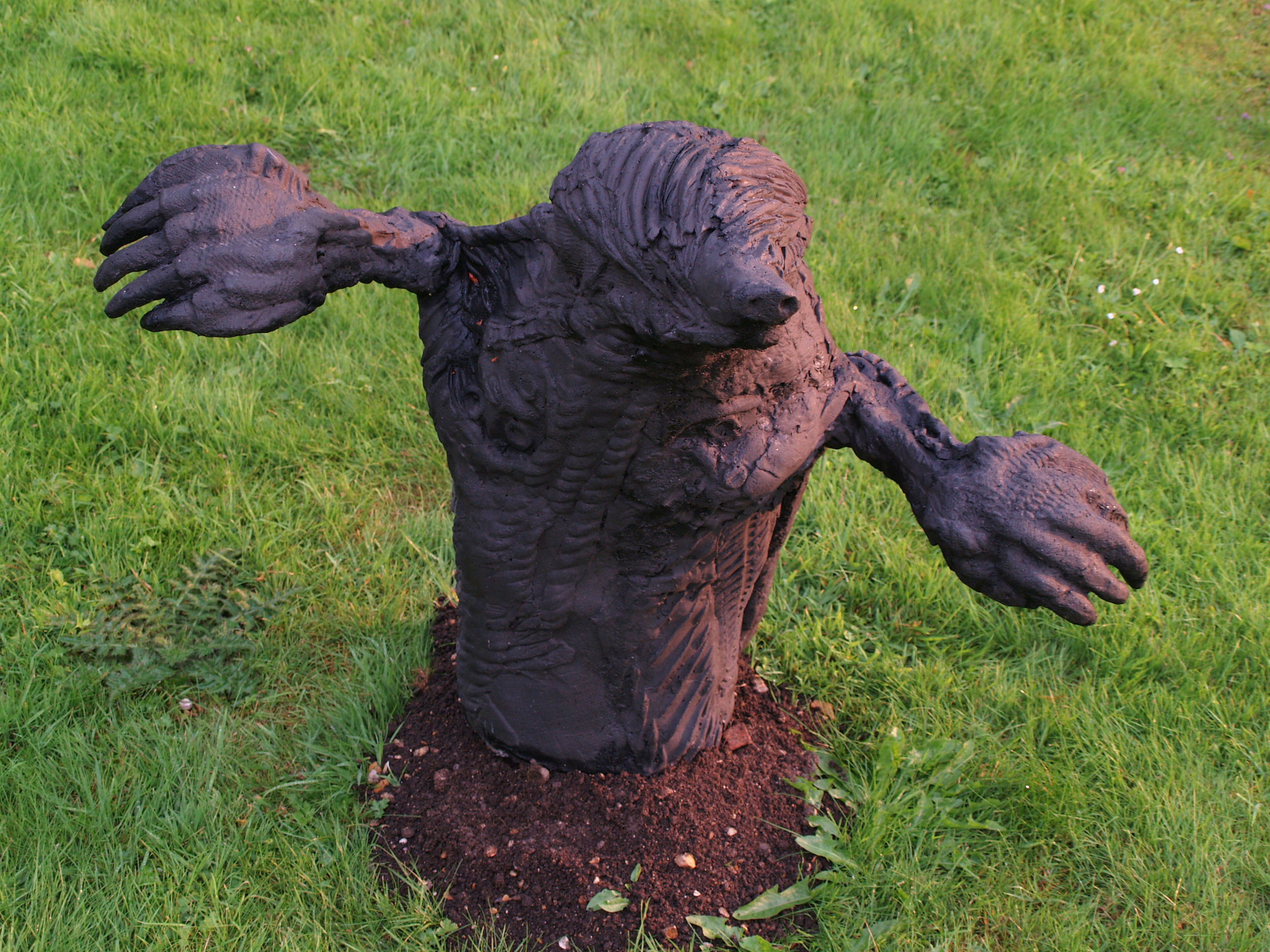 Fatkin, the miner-mole
Resin with Coaldust, also available as bronze cast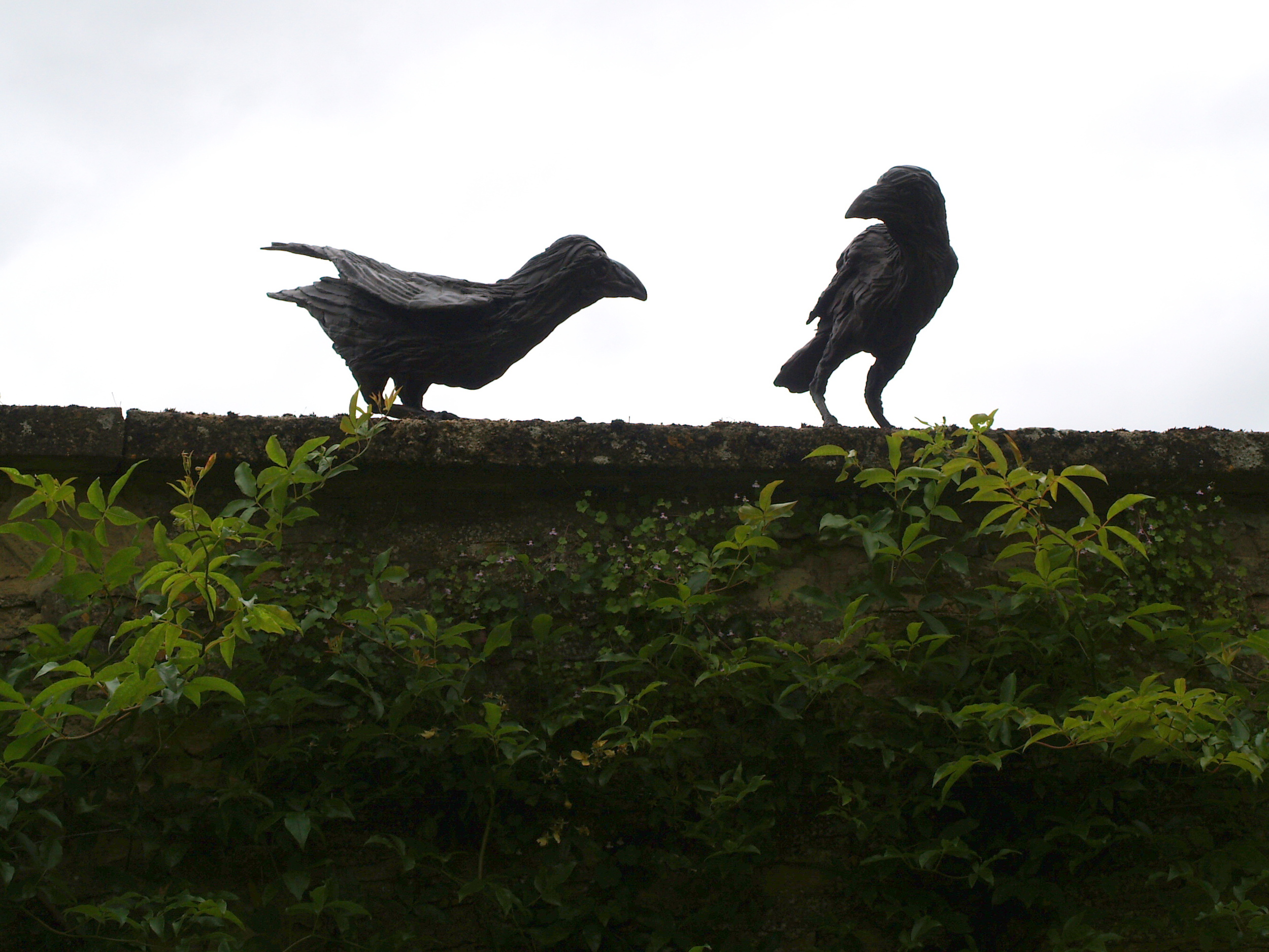 Gathering Intelligence
Bronze. edition: 6
Inspired by Norse Myth
My Body
bronze, edition: 6
60 x 70 x 45 cm
De Zachte Kracht (gentle strength)
Shown here in resin with marble-dust, this piece is also available in bronze, edition: 9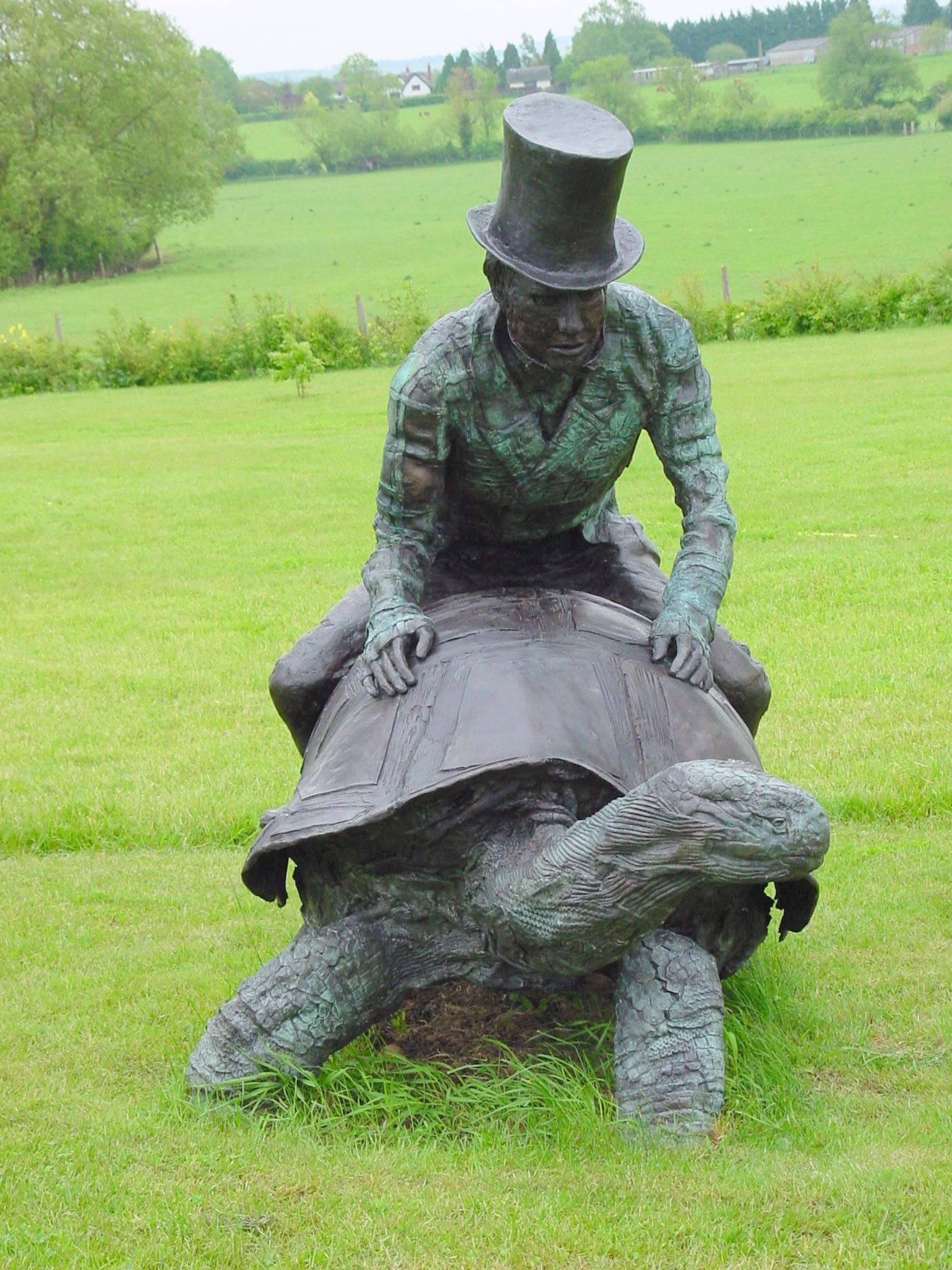 Charles Darwin astride Giant Tortoise
bronze sculpture commissioned by Felix Dennis for his "garden of heroes and villains". 125% life size. unique
Haigh Didil Dum I
Bronze, edition: 9
59 x 42 x 31 cm.
From The Mare's Tale project exploring nursery rhymes from various countries - this piece is inspired by a traditional Irish rhyme of the cat who went to Galway, riding on a drake. Shown here at Beelden in Gees, the Netherlands.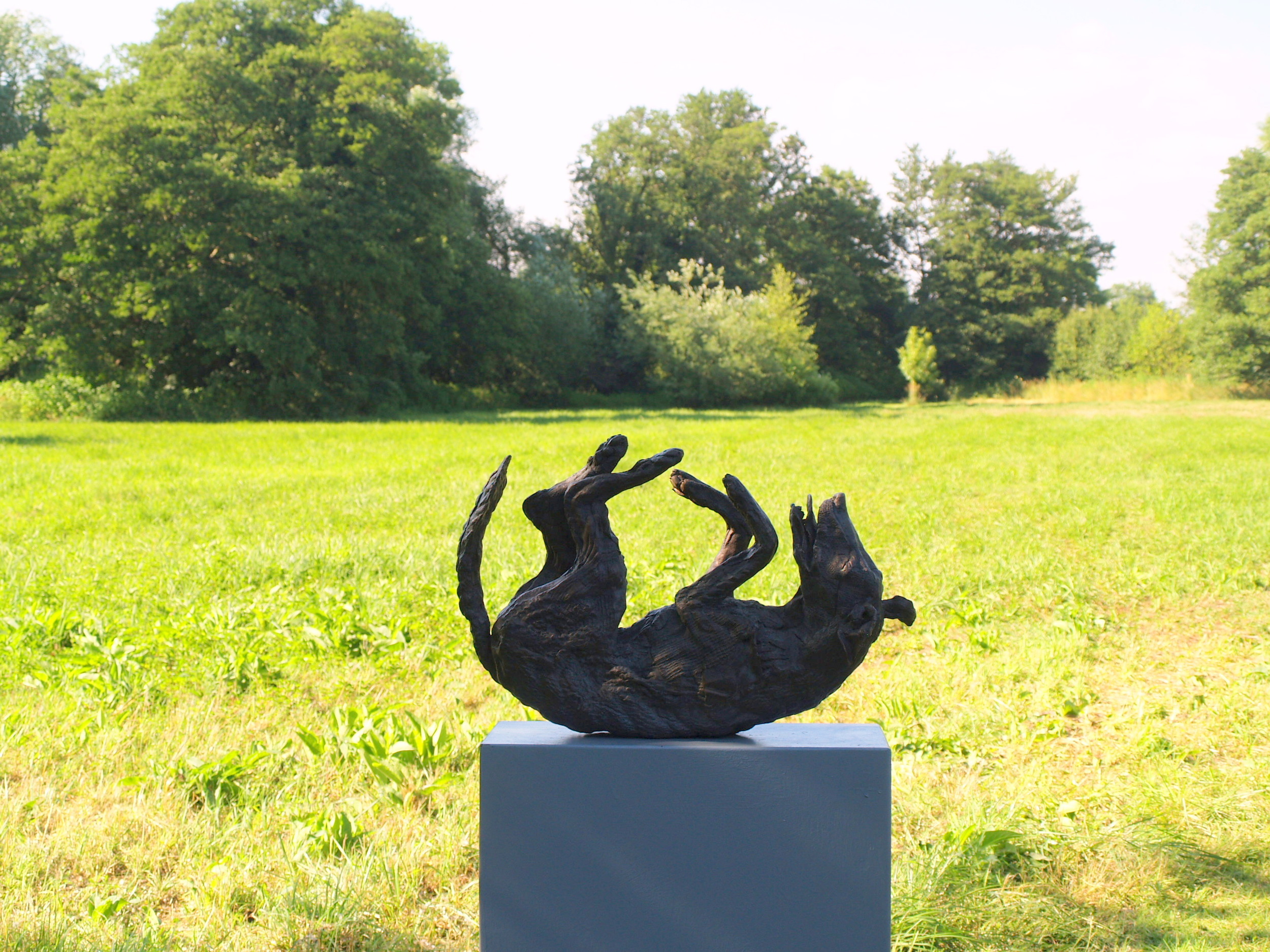 Lauging Dog
bronze, edition: 6
48 x 60 x 20 cm
From "The Mare's Tale Touring Exhibition" - one of a series inspired by the traditional English rhyme of Mother Hubbard and her mischievous child/dog.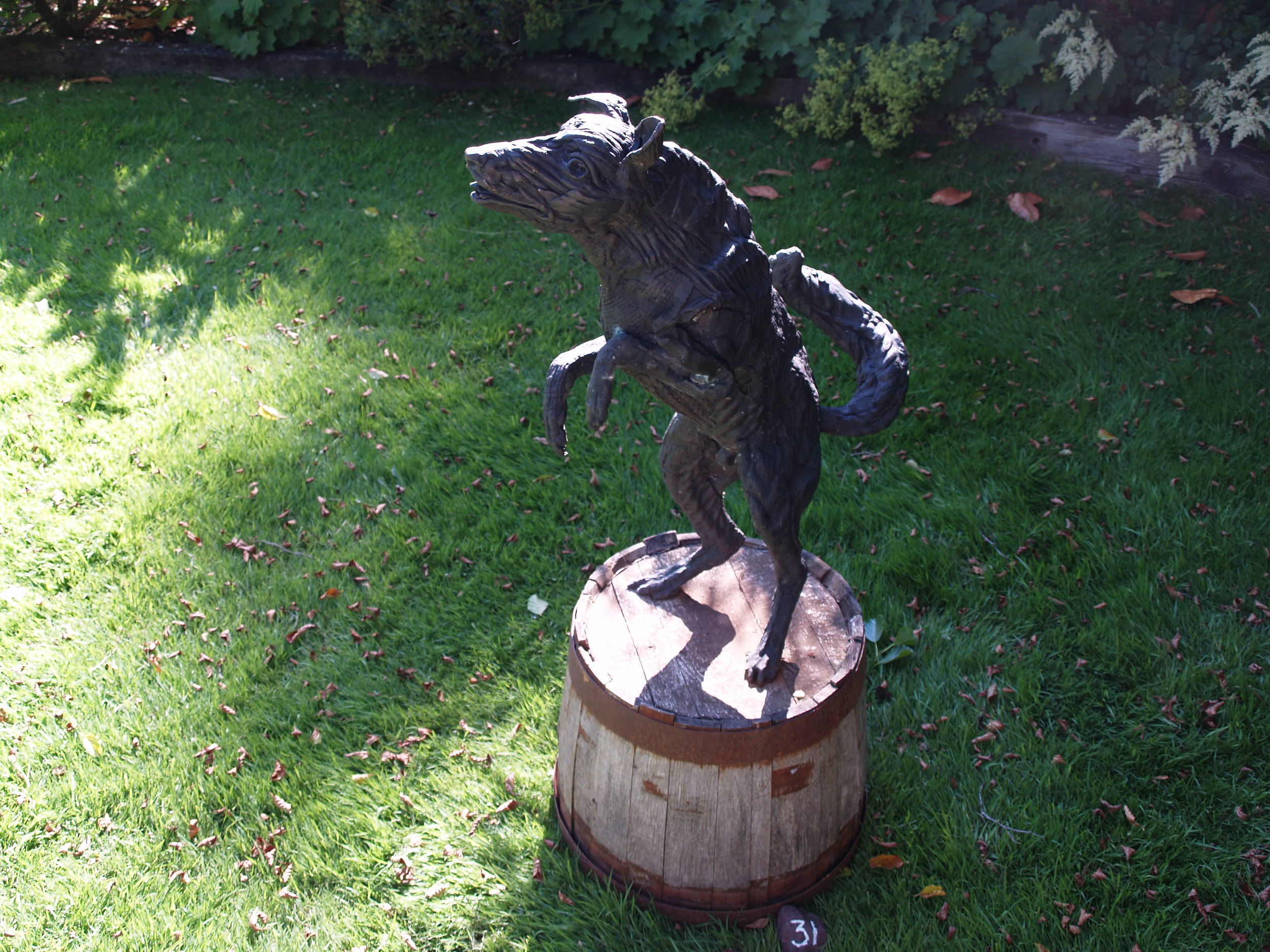 Dancing Dog
Bronze, edition: 9
108 x 62 x 46 cm
From a series of sculptures inspired by the rhyme of Mother Hubbard and her dog "...she went....to buy him a wig, but when she came back, he was dancing a jig"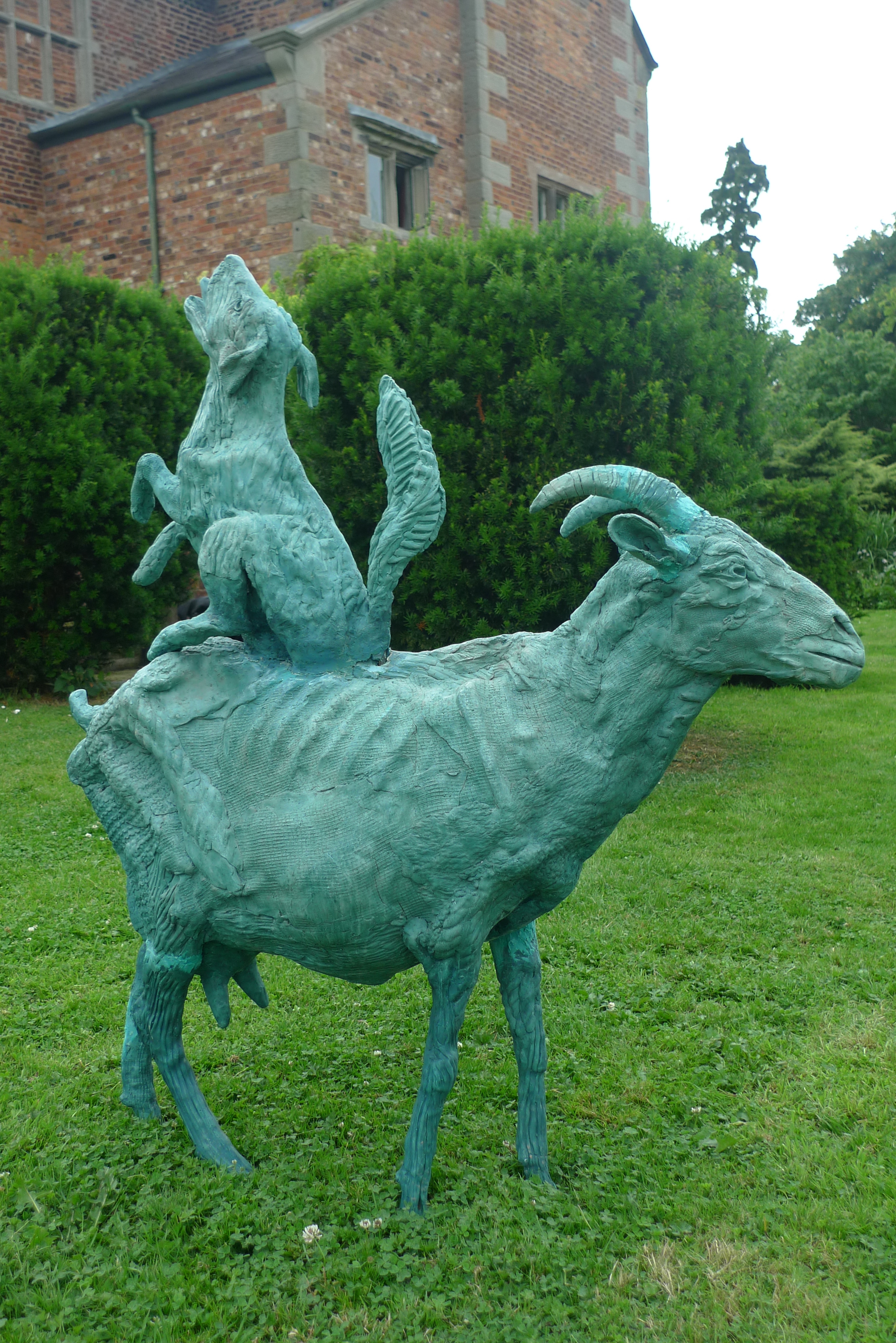 Mother Hubbard and her Dog
Shown here cast in Jesmonite. Available in bronze.
130 x 117 x 35 cm
While in the nursery rhyme the dog rides a goat, I have imagined here that the goat has become the mother, still, stoic and long-suffering, in great contrast to her loud and dynamic trickster-child.
Mother Hubbard (detail)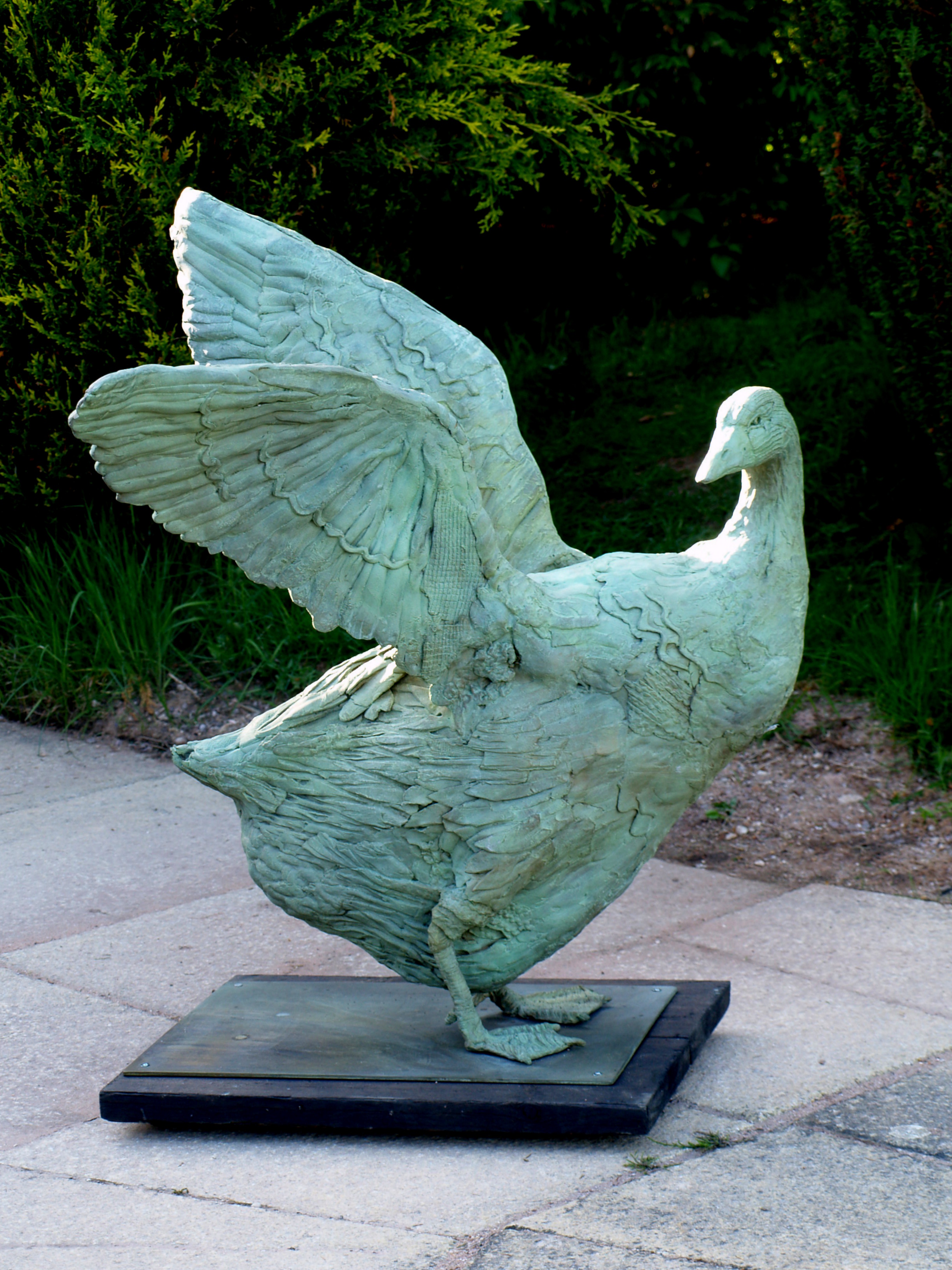 Ganzebord Gans
bronze, edition: 9
100 x 74 x 58 cm
Inspired by an image from a Dutch boardgame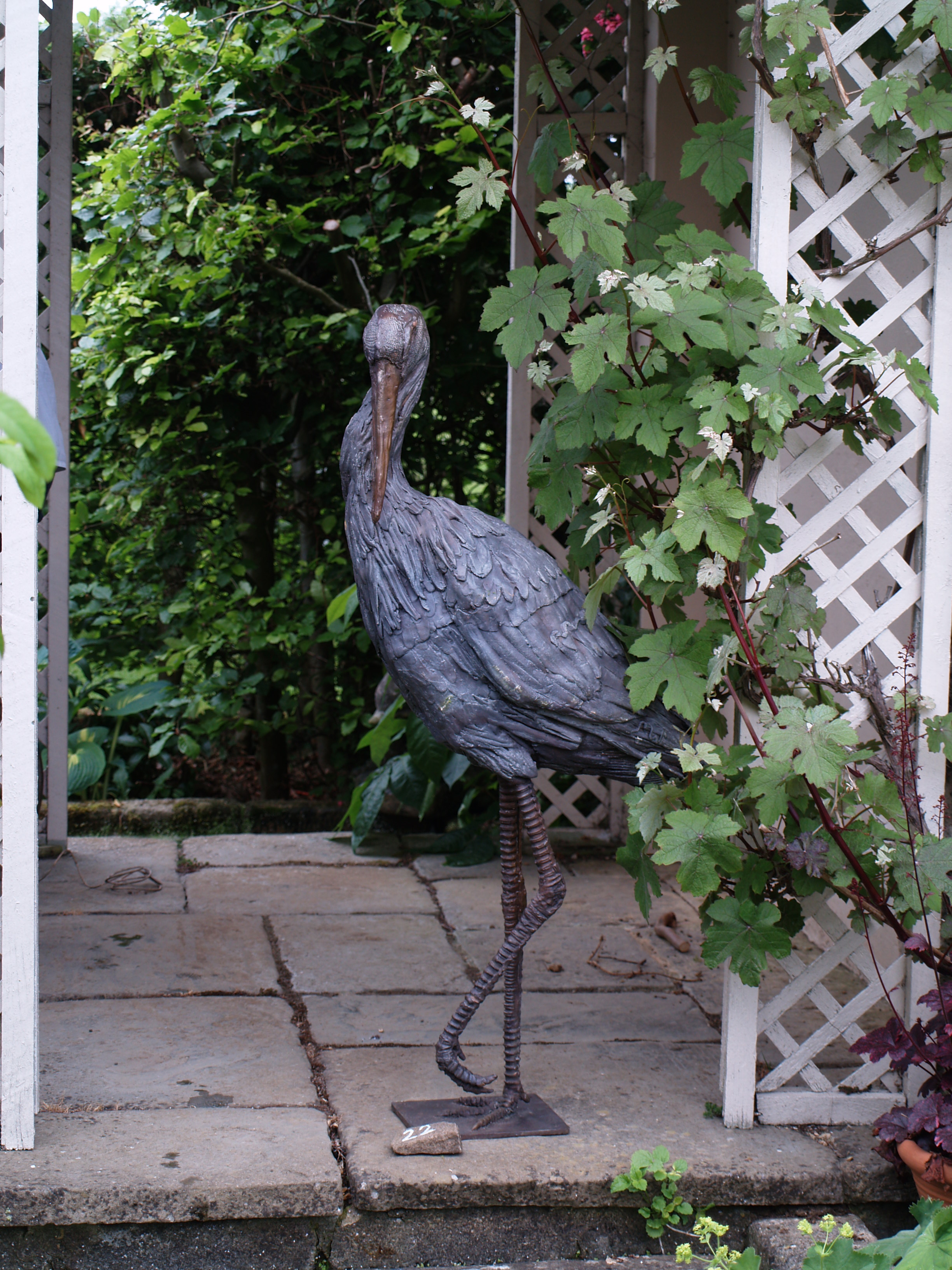 Stork
bronze, edition: 9
97 x 48 x 30 cm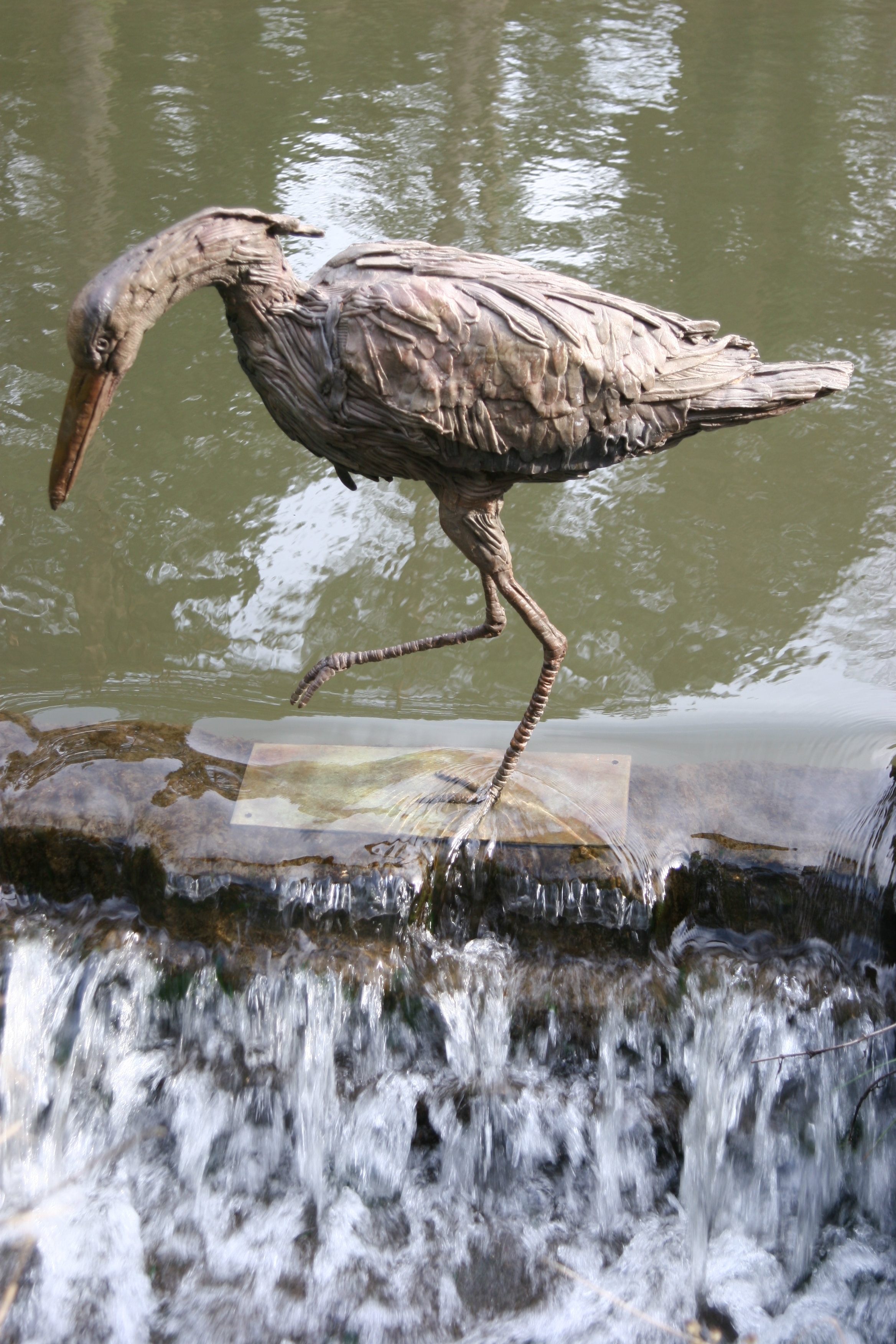 The Stalker
bronze, edition: 9
73 x 82 x 22 cm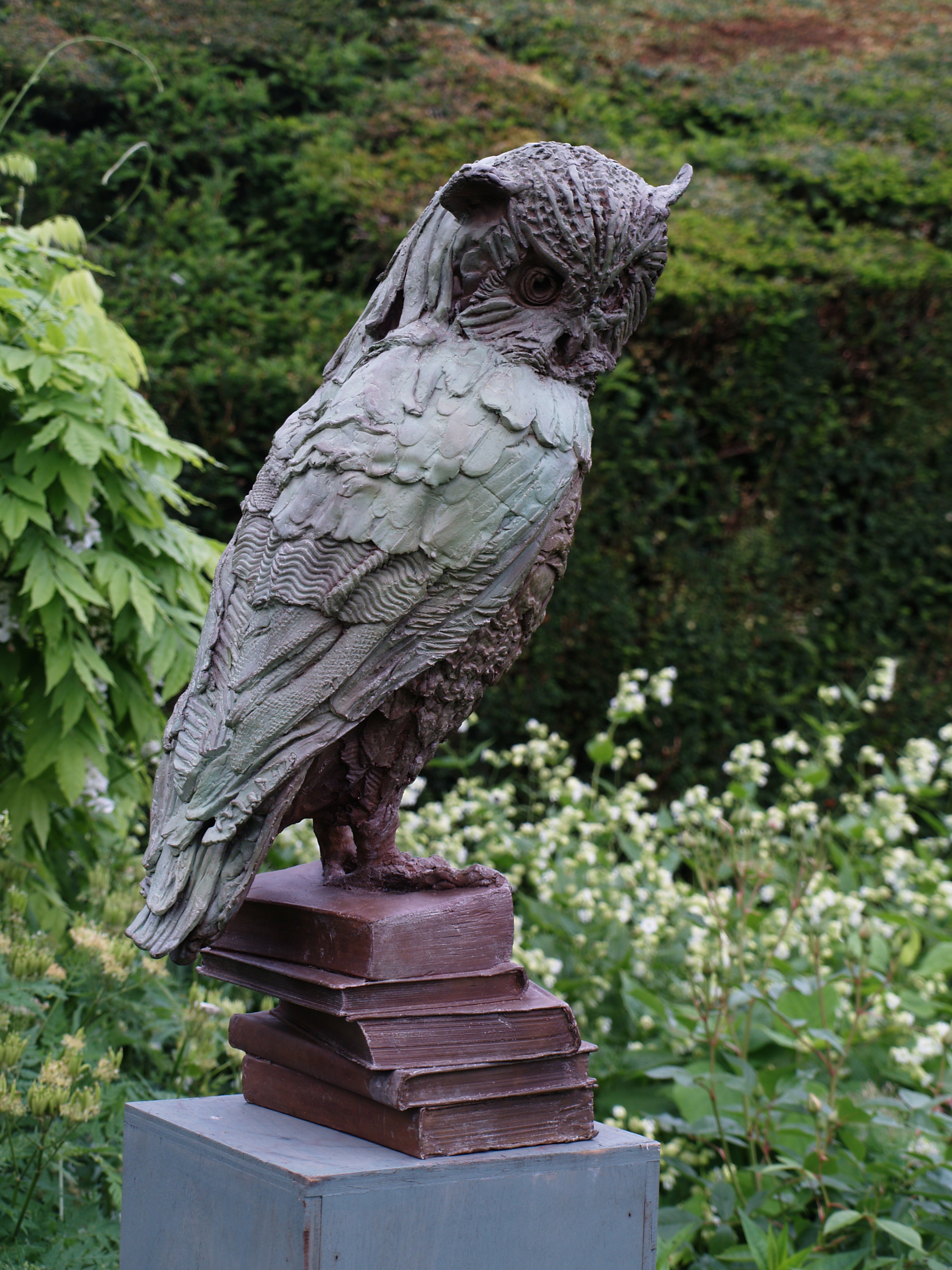 Owl of Few Words
bronze, edition: 9
59 x 39 x 28 cm
Inspired by a leaded window at Accrington Library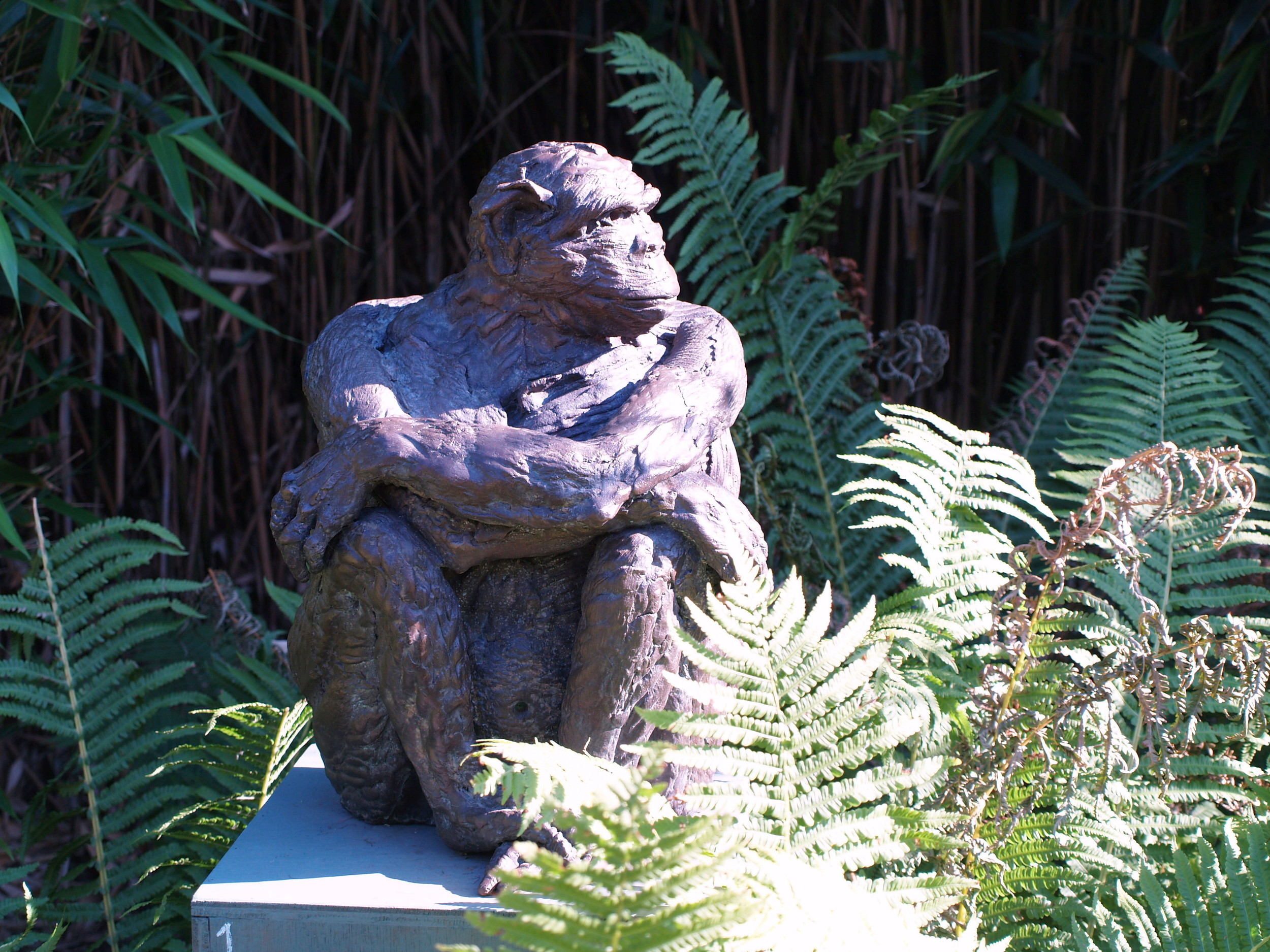 Ape Glacing Sideways
bronze, edition: 9
46 x 30 x 33 cm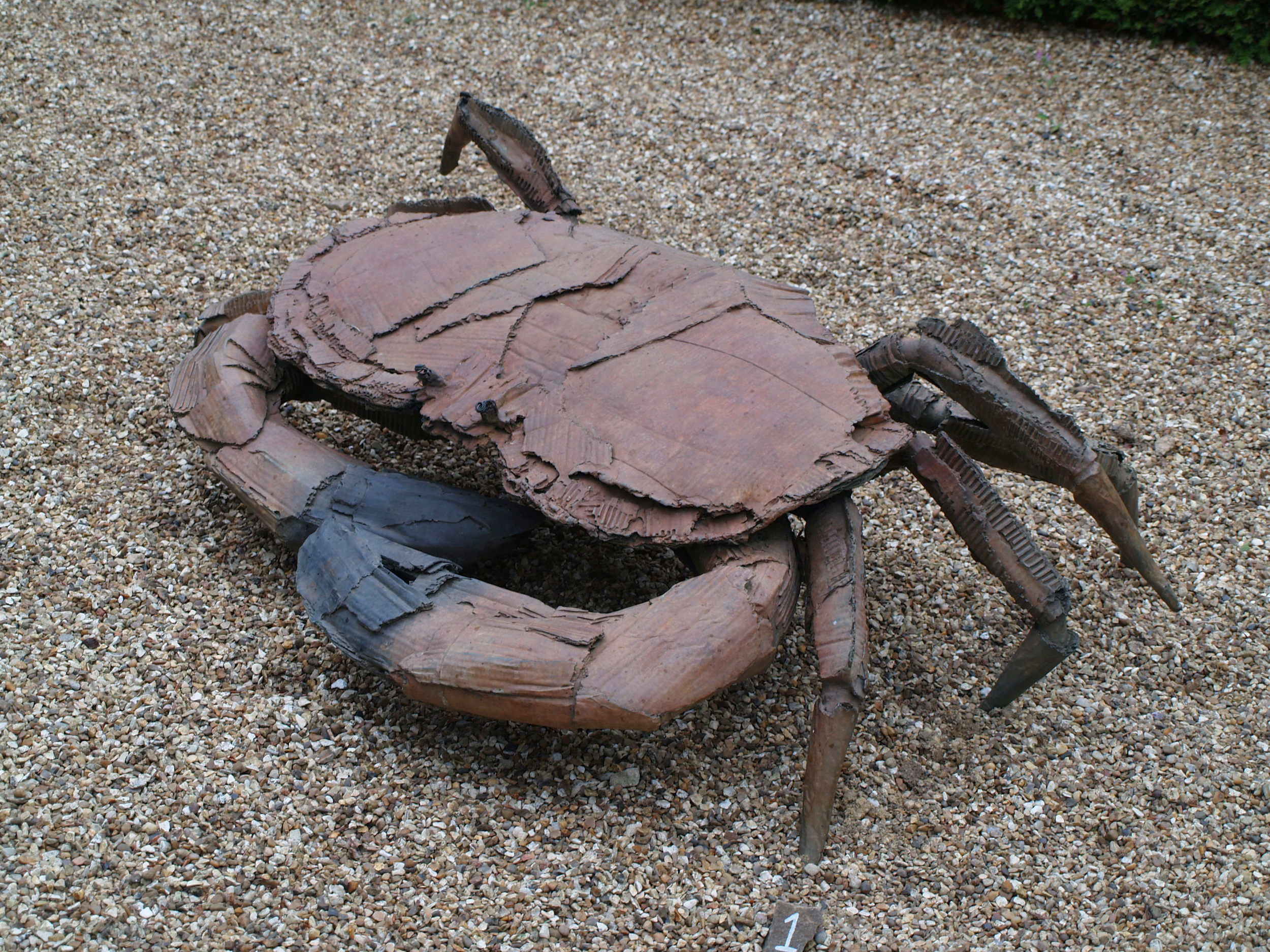 Scrabble
Bronze, edition: 9
45 x 135 x 105 cm
Cast from a cardboard original
Mammoth
bronze, unique
270 cm (H)
Commissioned by Felix Dennis for his Garden of Heroes and Villains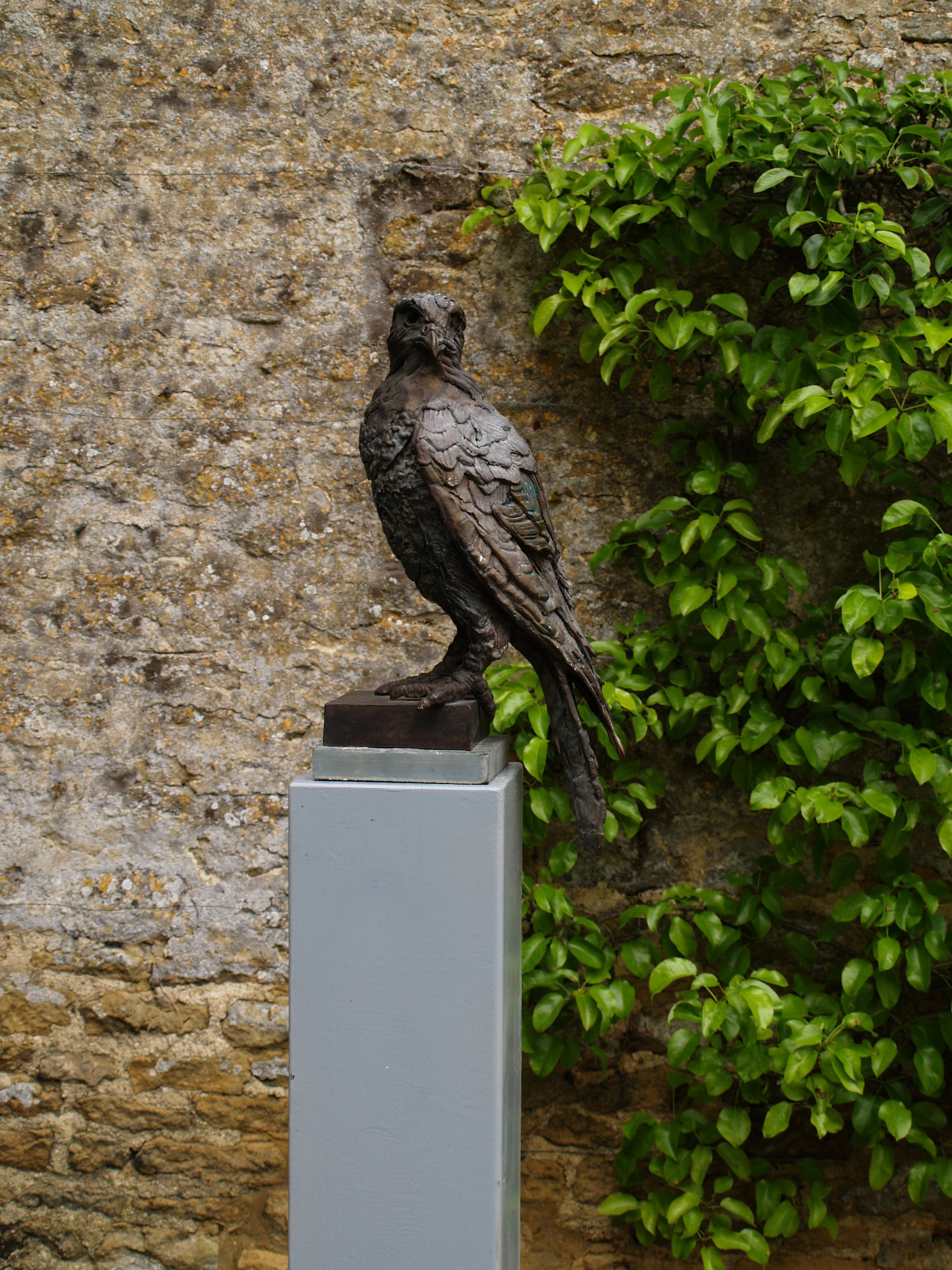 Rover
Bronze, edition: 9
53 cm (H)
Falcon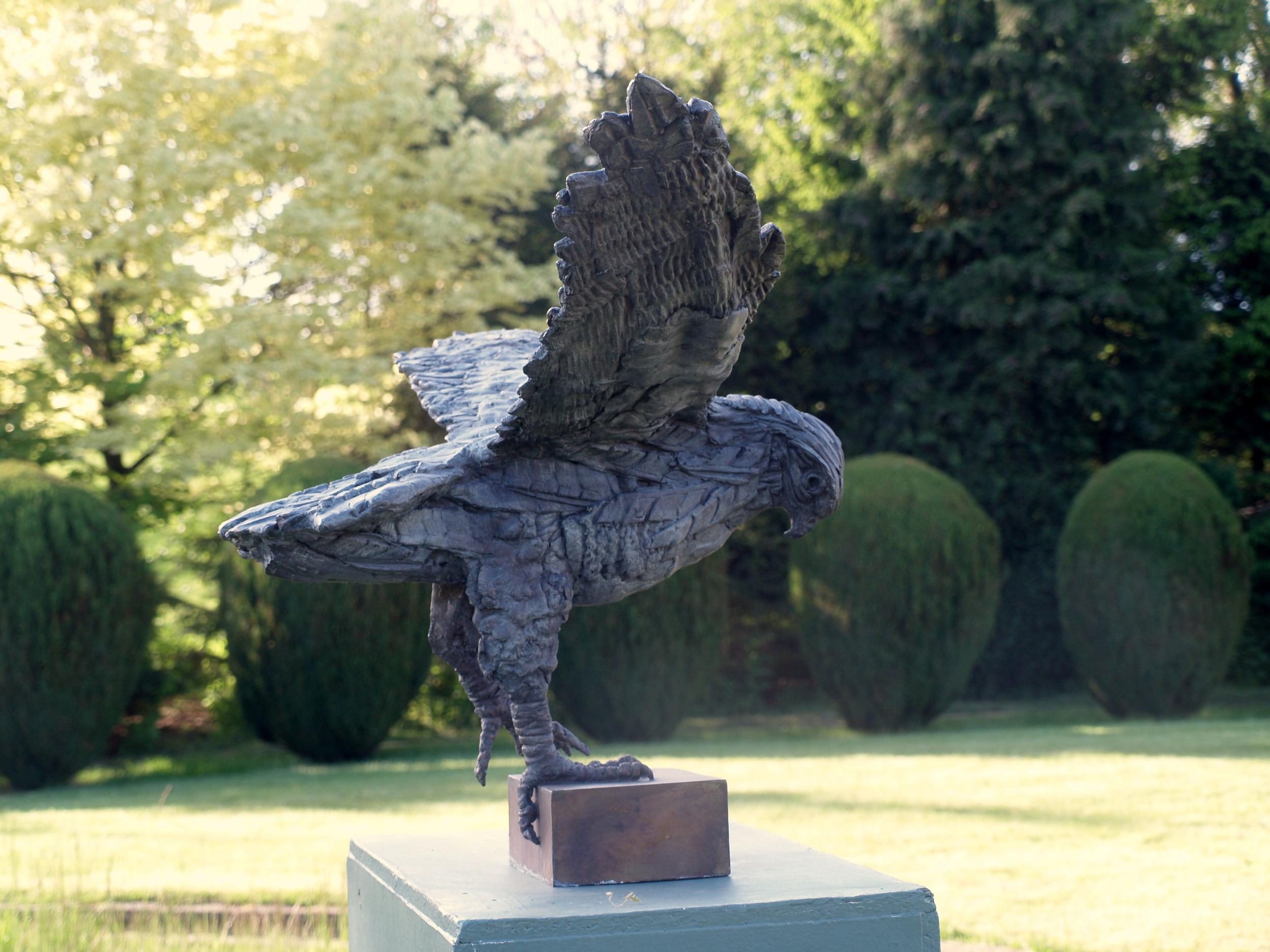 Touch Down
Bronze, edition: 9
57 x 98 x 56 cm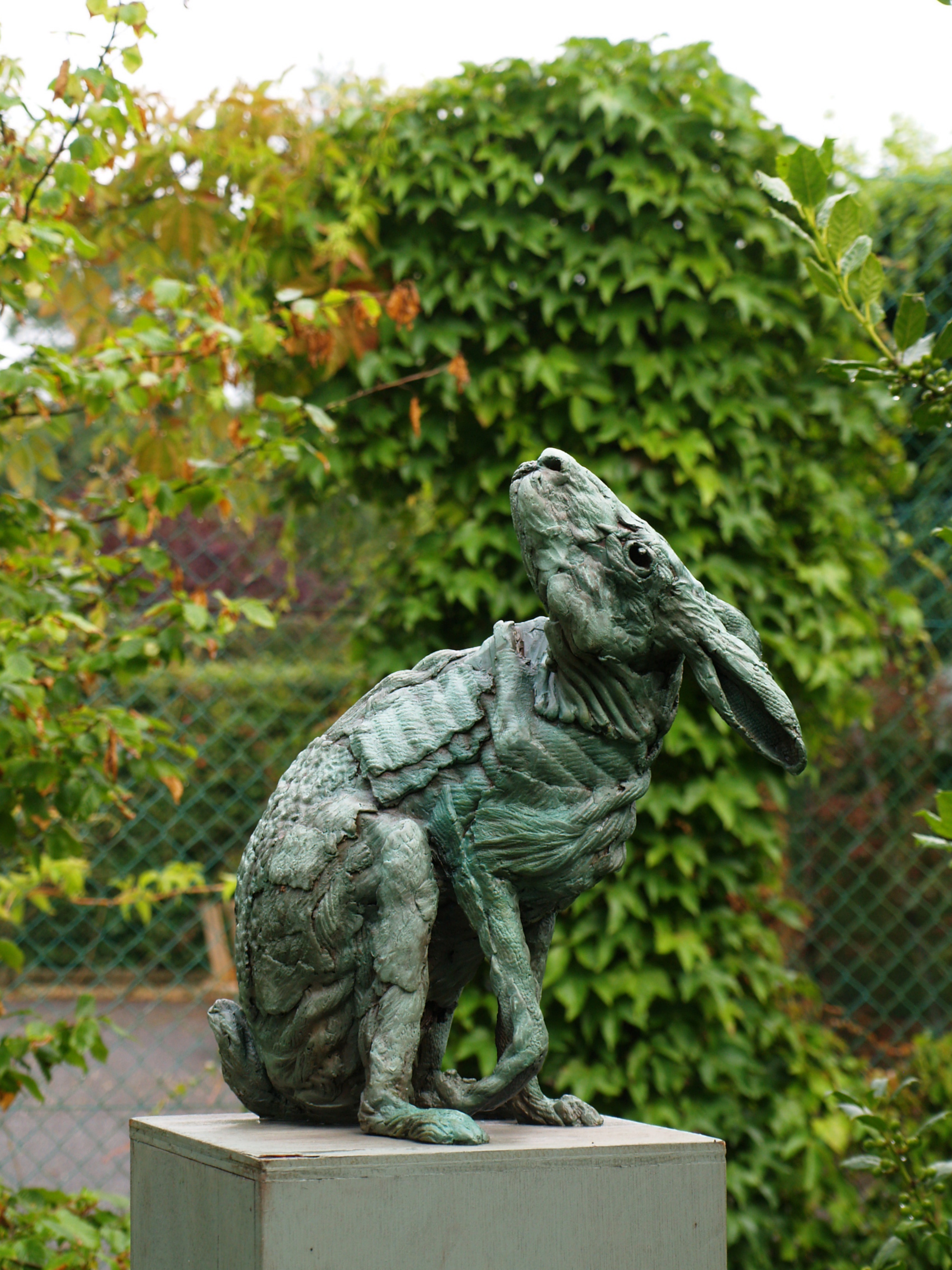 Hare after Ts'ui Po
bronze, edition: 9
Skriker
Inspired by a mythical dog from Lancashire Folktale
Plaster of Paris on steel armature. Original for bronze (ltd ed. of 9)
122 x 160 x 65 cm
Skriker
Inspired by a mythical dog from Longridge (the Forest of Bowland, Lancashire)
Plaster of Paris on steel armature
122 x 160 x 65 cm